Axema – Total Access
Open the door to easier living. 
Choose a smart access control system for your entire property. Scalable, flexible and future proof.
Contact us
VAKA® – best-in-class access control system
VAKA® is a smart access control system that provides easy and secure access to all types of spaces. Services such as door entry phones, digital information boards, booking solutions and digital mailboxes for multi-family buildings, offices, commercial properties, industrial properties and public spaces are all available in one system. Start small and scale up as needed. Welcome to the VAKA® family.
Scalable and flexible system
Disability adapted
User-friendly
No license fees or annual charges
Secure and future-proof
Solutions for all types of properties
VAKA® is easy to customize to your needs and preferences.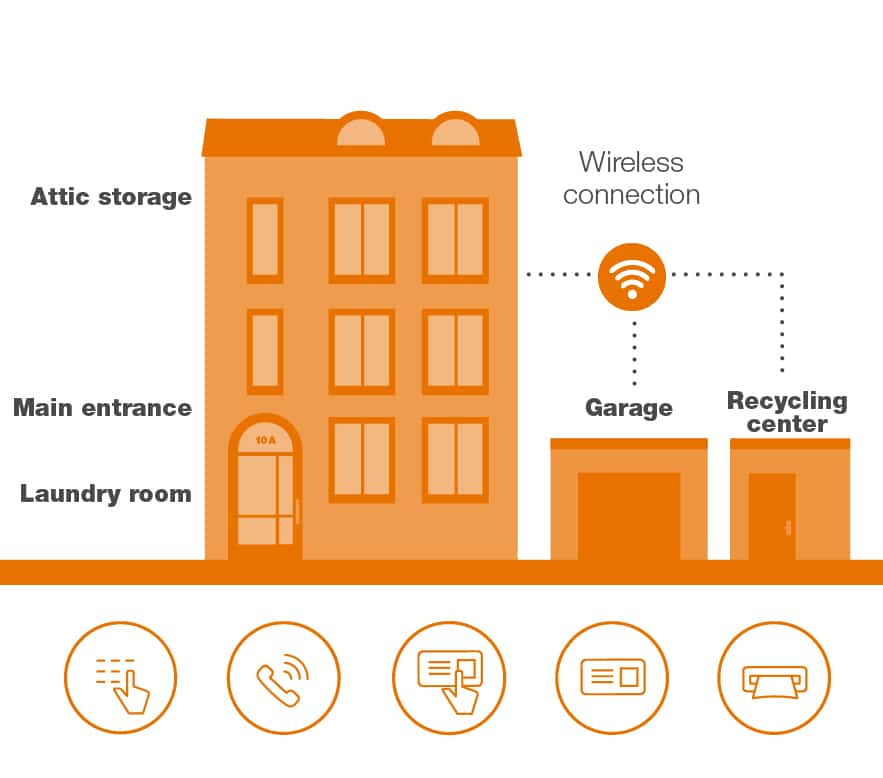 Partner with us for secure business
Become our partner and gain access to our entire scalable access control system, several advantageous services such as active support, marketing, and access to our customer portal. A cost-efficient, profitable, and time-saving partnership that will boost your business.
Become partner