Office security is paramount
Top-notch security is a must at the office. With VAKA®, you can adapt the system and administer user credentials to meet your needs. Quickly and conveniently, you can protect everything from entrances and offices to server rooms. Adding or limiting access and functions, quickly and easily.
Contact us
A complete system for your entire company
VAKA® is the first choice for offices. It's easy to scale up and add additional services. The system is disability adapted and gives your employees an added sense of security.
Full of functionality that makes the choice easier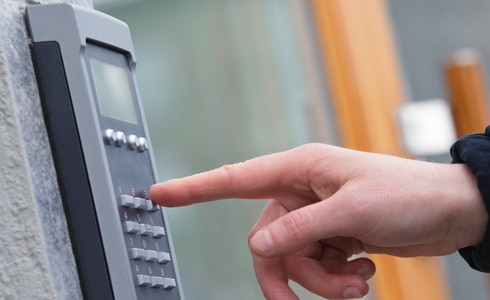 Flexible, smart access control system
The VAKA® access control system offers a range of features that make the office more efficient, secure and accessible. Ease of access with tag, key fob, access card or remote control.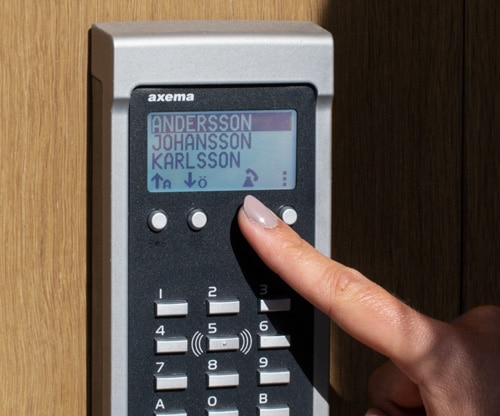 Boost security with a door entry phone
Adding a door entry phone is an excellent way to enhance security. Visitors are let in with a simple push of a button.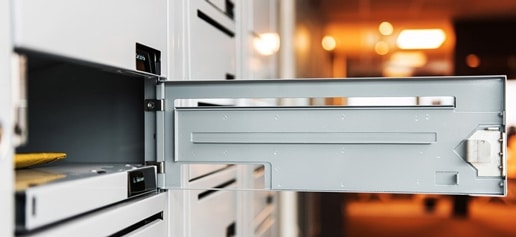 Digital mailbox
Increase security throughout the building with our digital mailboxes. Easy to open with an access card.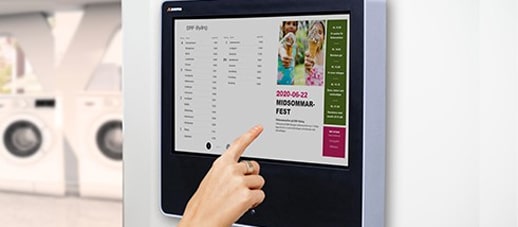 Digital Information board
Communicate quickly and easily throughout the building with the VAKA® digital information board.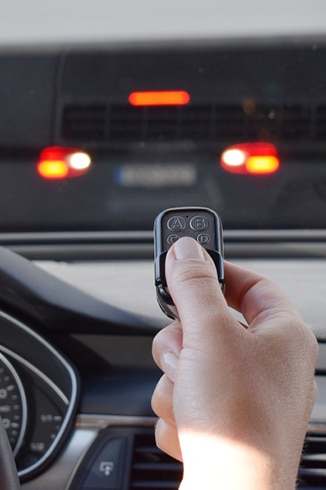 Remote controls
Open the garage door without getting out of the car. Our remote controls can also function as access cards.
Want to be contacted by a certified dealer?
Curious about which VAKA® functions are best for your property? We have authorized dealers across the country. Send us an email and we will forward your contact information to a certified dealer.
Contact